The article helps you to discover the easiest way to import OST databases to Lotus Notes. MS Outlook and Lotus Notes, both are reliable platforms for email data management. They are advanced and well suitable choices for businesses.
Like MS Outlook has its file extensions, Lotus Notes has an extension. Users cannot open an MS Outlook file directly on Lotus Notes and vice versa. A year back or so, the Lotus Notes mail client started losing its charm. IBM, the creator of Lotus Notes, was lazy about bringing changes in the key functions of Lotus Notes. Therefore, users are moving to other advanced tools.
Now, IBM Lotus Notes is gaining back its charm again after merging with a leading IT company, HCL. Now, it is HCL Notes with enhanced security features and several other advanced features. Organizations are now planning to use the new HCL Notes.
Several MS Outlook users have switched from MS Outlook to Lotus Notes. Most of them have taken the help of a time-saving application so that the productivity of the organization doesn't affect.
What is HCL or Lotus Notes?
It is a mail client that allows users to manage their emails, notes, journals, notes, and contacts. Like MS Outlook, it has the feature of scheduling arrangements, surfing the web, and using add-ins to upgrade functions. Lotus Notes is a complete corporate-based mail client. It is secure and convenient to use. According to experts, no other applications can compare to IBM Lotus Notes for corporate protection and stability.
Lotus Notes supports a Java framework that is best known as Notes.jar to interact with its Domino Server. Unlike MS Outlook which supports Windows and Mac, Lotus Notes is compatible with operation on Windows, Mac OS, and Red Hat Linux desktop distribution.
NSF or Notes Storage Facility is supported by IBM Lotus Notes and Domino server to store data.
Why Do You Go for Lotus Notes over HCL?
There are several reasons why users like to go for Lotus Notes over MS Outlook.
Storage Space
IBM Lotus Notes saves all emails and attachments in an NSF file extension that doesn't have an exact storage space limit. It means users can exceed the storage limit as per their requirements. MS Outlook supports up to 50 GB of storage for PST and OST file formats.
Pricing
MS Outlook is a cheaper option than Lotus Notes because it is a part of the MS Office suite. Users don't need to pay separately. IBM Lotus Notes pricing depends on the storage space.
Data Security
Businesses always demand a secure work environment. IBM Lotus Notes promises to offer a secure environment. Its inbuilt security feature is robust. For high-security reasons, Lotus Notes doesn't support multitasking for its users.
Best Way to Import OST Files to Lotus Notes:
Conversion from MS Outlook for Windows to Lotus Notes is not an easy goal to achieve through manual conversion solutions. The article doesn't share any manual solution because no manual solution gives an assurance of complete data conversion. Users may face issues if the file quality is lost. Moreover, any manual solution is tricky to follow. They are time-consuming.
The best solution to switch from MS Outlook for Windows to Lotus Notes is a conversion program. Look for a professional conversion tool that gives assurance of data security after conversion.
Softaken OST to NSF Converter is an excellent program to transfer data. The conversion quality is 100% retained. No data is corrupted or mismanaged during migration. The program requires the pre-installation of Lotus Notes, but there is no need to pre-install MS Outlook.
Let's find some reasons why users like the conversion utility.
Manual conversion methods are not easy, but the conversion program makes the conversion process so easy. It requires around 5 steps to export data. No deep technical assistance you may need to configure and run the app.
Simple steps to Import OST to IBM Notes
Run the tool & browse local OST files to upload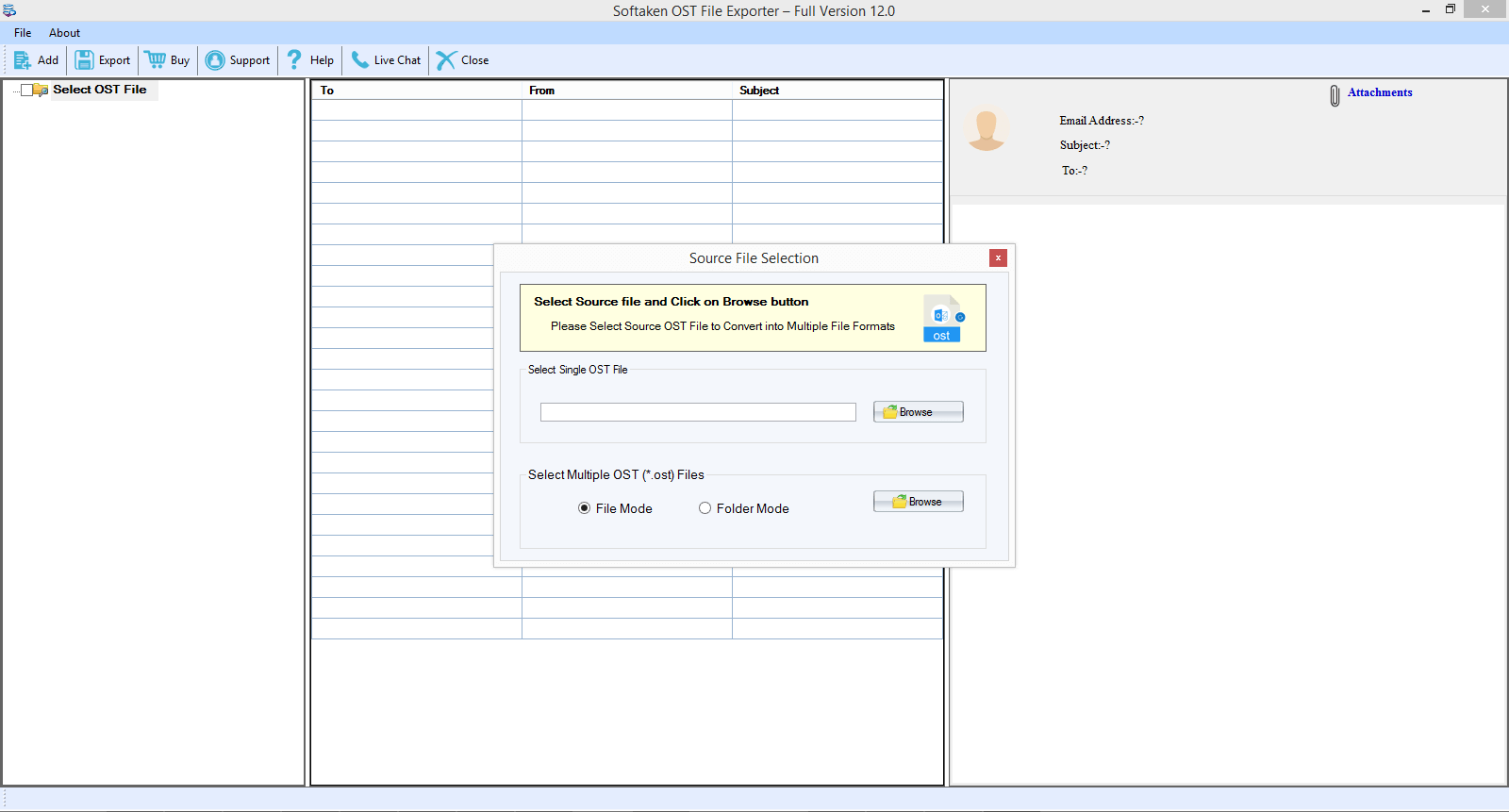 Get the preview and filter folders that you want to exclude such as deleted Item list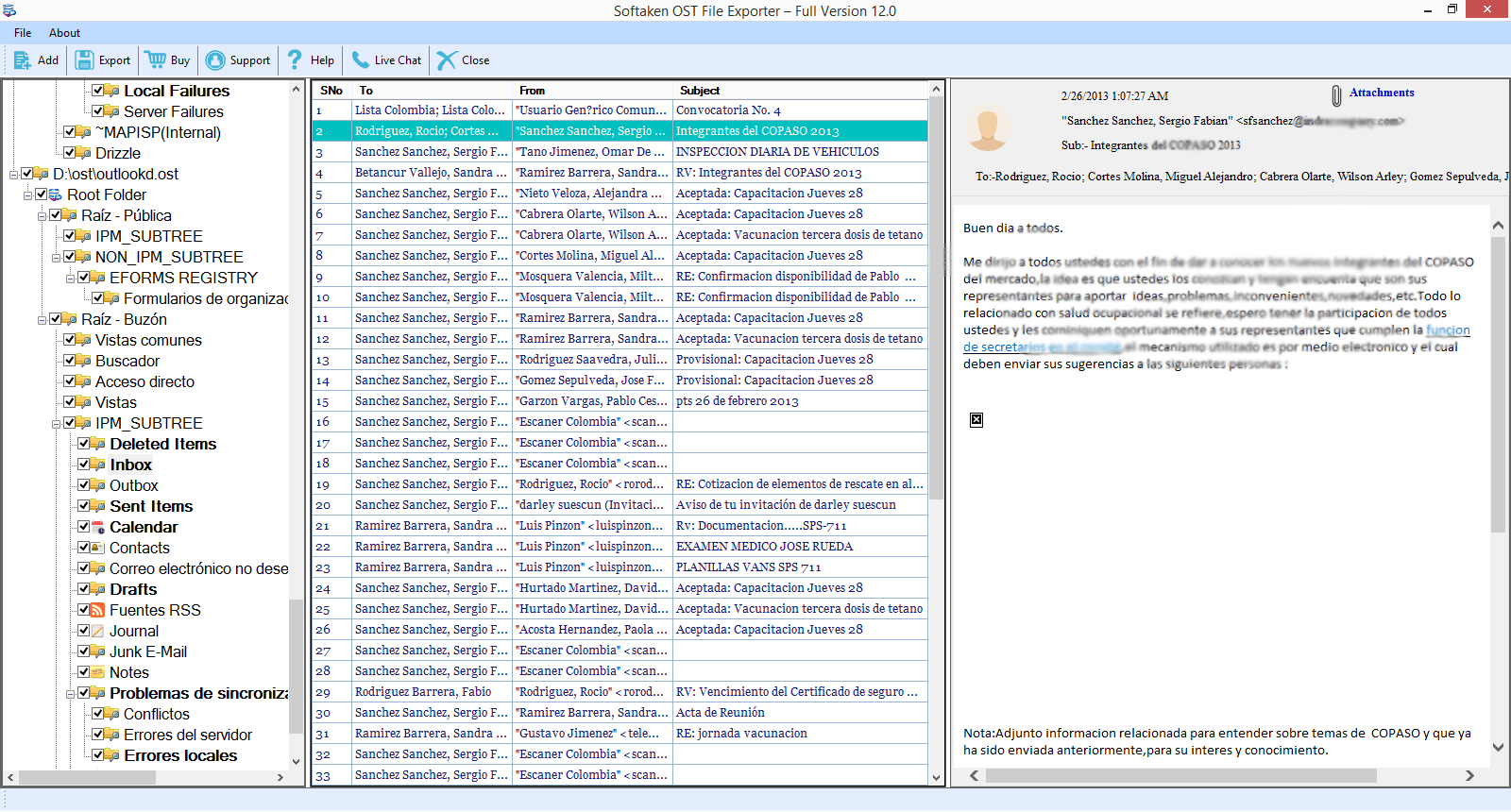 Select NSF file format and provide the output location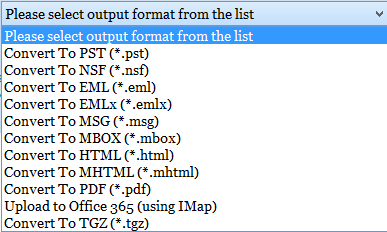 Click the Convert button to initialize the process.
Highlighted Features of OST to NSF Tool:
Below are some reasons why users like the conversion program most.
Capable of converting MS Outlook to NSF with all folders and sub-folders such as emails, contacts, calendars, tasks, notes, etc.
The program enables users to export emails with attachments regardless of the attachment format. It supports both Normal attachments and Embedded attachment files.
The utility saves the precious time and energy of users by offering batch import of multiple OST files into the Lotus Notes email client. The tool has two types of file browsing modes. With folder modes, the program selects a folder holding multiple OST files to upload to the program at once.
The program has an advanced filtration tab that allows users to filter specific data inside an OST file. From the preview pane of the tool, users can uncheck the OST folders that they don't want to export.
It is a very reliable & user-friendly app that needs a few technical skills to transfer data. The program is free from bugs and viruses.
The license of the application offers unlimited conversion support. It means users can transfer as many OST files as they desire.
After conversion, the folder hierarchy is retained by the tool. All folders with items are exported in a safe and productive environment.
The program is compatible with Windows 10, 8.1, 8, 7, XP, and Vista. It supports the conversion of MS Outlook from 2003 to 2016.
Go ahead for the free trial of the app if you have made up your mind to get its license befor OST files to Lotus Notes covnersion.